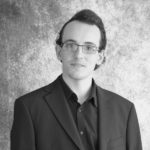 Stefan has a background in the technology industry. At the age of 17 he became a member of the Mozilla Community as a regular contributor.
Youth Mozilla is one of his main projects that is all about bringing more youth into Open Source – Checkout His blog about Youth Mozilla. He is currently working with the Community servicedesk team within community IT and Operations at Mozilla helping to maintain the services they offer to the Mozilla Community world wide.
Late 2015 he joined the Mozilla Reps program, who actively represent Mozilla across the Planet. At the start of 2017 he joined a new startup called Distant Lens as there IT and Operations Manager helping there company grow.
Although Stefan was not born in Thanet this is where he grow up. In Stefan's Youth he founded the student council within his primary school as a way of student being able to have there voice heard as well as forming the School paper in 2001. When he moved to Thanet in 2009 he was voted in as the student body president for 2 years running. After achieving well in school he started college with the idea to continue his legacy for student voice and became class rep by default as no one else decided to stand. After he left college in 2015 he became the Student Union President at East Kent College as a full time member of staff, sadly he finished there just 4 months after he then went on to bigger and better things.